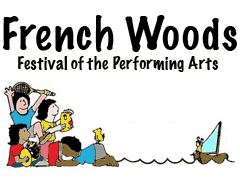 Noah Sterling has entered a film in the Sprite Films Competition, entitled "Paint the City". Click on the image above to go to the website to vote for him. Scroll down for the regular frenchwoodscamp.com page.
French Woods Radio
French Woods Camper Community: email / forum / blog...
French Woods is a performing arts summer camp located in upstate NY. You have reached the French Woods Summer Camp camper community page, where French Woods campers can access our email, forum and blog.
French Woods Camp E-mail (off campus)

Mail IN BUNKS
French Woods Internet Radio–Inside Camp (on campus) Outside Camp (from home or elsewhere) requires Quicktime, iTunes, Winamp, or VLC player
If you are interested in information about French Woods, please visit http://www.frenchwoods.com
Or visit the programs you're interested in directly: